About
I'm Matt Lawson, a passionate Front-end Developer based in Bristol. I'm a dad of two awesome kids, an avid mountain biker and occasional photographer.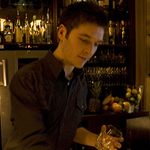 I specialize in crafting accessible HTML, CSS and JavaScript, but I dabble in other areas too from time to time. I've worked with a variety of clients including the BBC, Virgin Money and Innovate UK delivering work that ranged from front-end development to accessibility training and consultancy.
I've had the privilege of working with some really talented people during my career. Here are some of the nice things they've had to say about me:
Matt, is a remarkable front-end developer, thoroughness in his work ethic, out of the box thinking and high quality standard of work. It was a pleasure working with him and I do hope we will work together again.
Get in touch
If you want to contact me, these are probably the best ways of getting in touch: